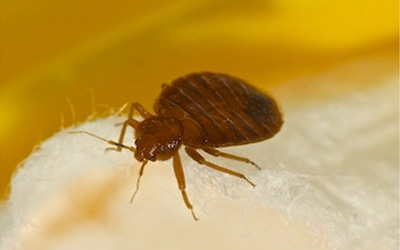 Often people go with DIY techniques to remove the dangerous pests such as bed bugs. Because, people don't have the vast knowledge about pests and their removal procedure. Bed bugs are small in size, but have the capacity to harm badly. For example, on getting the bed bugs bite, you will first start scratching that will get bleeding and then it will become an infection. So, bed bugs removal is necessary which you can't take lightly.
Removing the bed bugs on your own may give a fruitful result only if you detect a bed bug and remove it instantly. Although, there are several reasons why you are unable to kill the bed bugs on your own.
Reasons: Why Say No To DIY Bed Bug Removal
Bed bugs can reproduce 200-250 eggs which can hatch within 6 to 10 days. These cannot be handled by an individual until he/she has good knowledge to kill them.
Bed bugs are featured to sense the danger and thus they immediately run from one to another place where they can stay hidden for several weeks or months.
Bed bugs never stay one place, they just drive here to there and live in the warmer places like upholstery furniture, mattress, coat, sofas, rugs, etc.
The vacuum cleaner is a good technique to bring out the bed bugs from deep holes, cracks, clutter or any corner of your home, but vacuum can't kill them.
Useful DIY Technique
Heat treatment is used as the best DIY technique to eliminate the bed bugs. For this, you can use the hot water and heat cleaning, but the drawback of this technique is, you can't reach every corner of your home with heat.
Professionals Help
Finally, if you want your home and surrounded area bed bugs free for as long as possible then hire the professional bed bugs exterminator. The experts have enough knowledge of bed bugs so that they can kill them completely.
When you detect bed bugs, without wasting your time call Tillsonburg Pest to get the help of licensed and insured pest control specialist.